__ I've got what you're looking for
So, you're looking for a place to call home? A place where you can find the best things in life, all nearby? You just found it! My name is Yvie and I'm moving in on Overhoeks. I'm located right in the heart of the creative centre of Amsterdam. Let me show you all the possibilities that I have to offer. I can't wait to see you!
Subscribe to our newsletter and stay up to date!
__ Your new life starts here
With 176 awesome rental apartments in various sizes and shapes, I'm sure you will always find a place to your liking. I'll make you feel at home straight away. For just a few months, a few years or forever. The apartments are fully equipped with a high quality kitchen and bathroom. Can you already picture yourself soaking in the 360⥁ views over the river IJ and Amsterdam from your own terrace?
__ Let's make new memories!
In the hotel tower next door, I offer you everything you need to enjoy life to the fullest. Have a stroll around the rooftop terrace. Take a break in one of the coffee bars. Or shall we spoil ourselves with a lush dinner in the panorama restaurant? Afterwards we can meet your friends in the skybar for a good night out or really unwind in the spa and pool area.
If you're looking for a place to work, I'm here for you too. I have 2.000 m² of office space available. With the private roof terrace just outside your office, inspiration is only a few steps away. In addition, the conference area provides you with all the space you need for new business opportunities.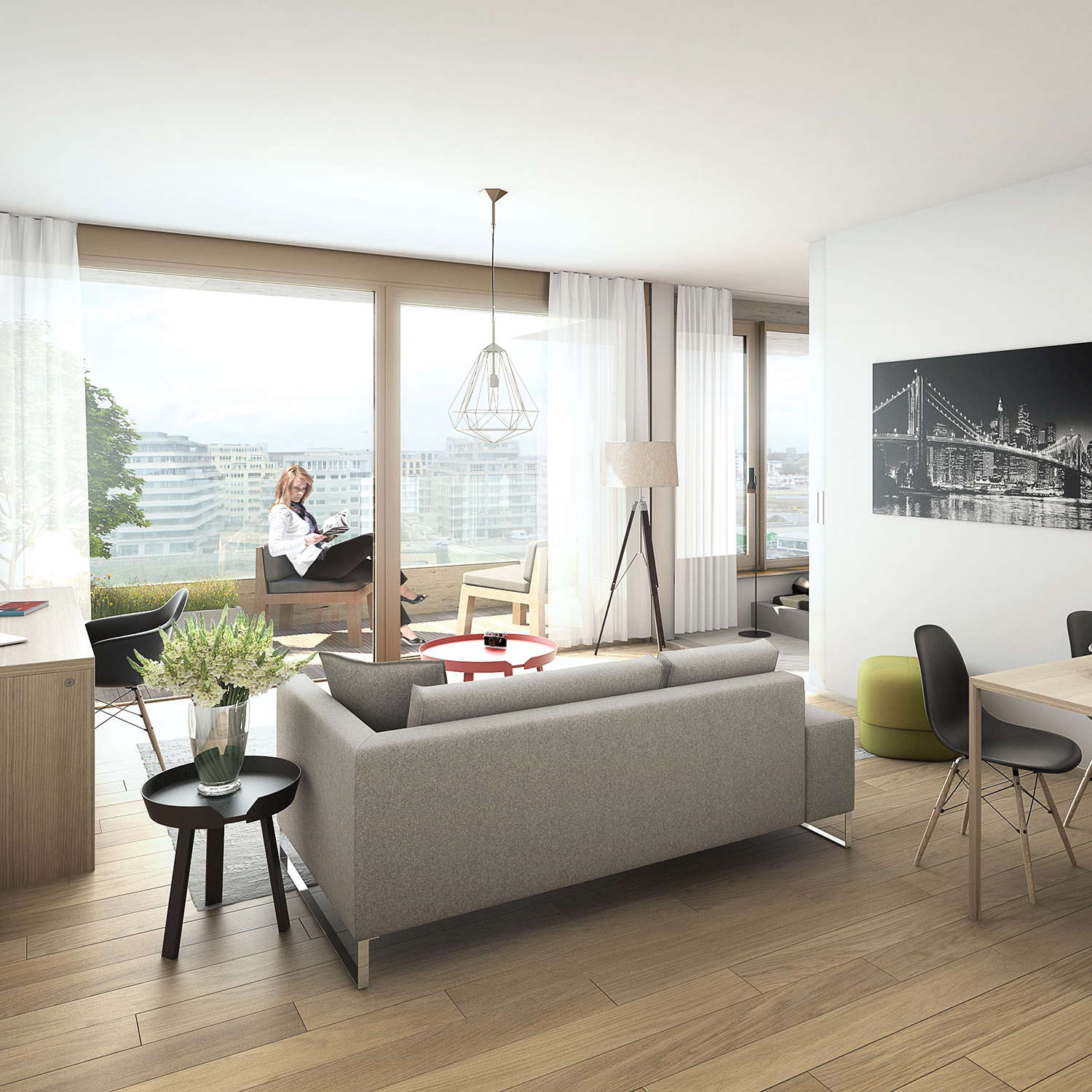 176
awesome rental apartments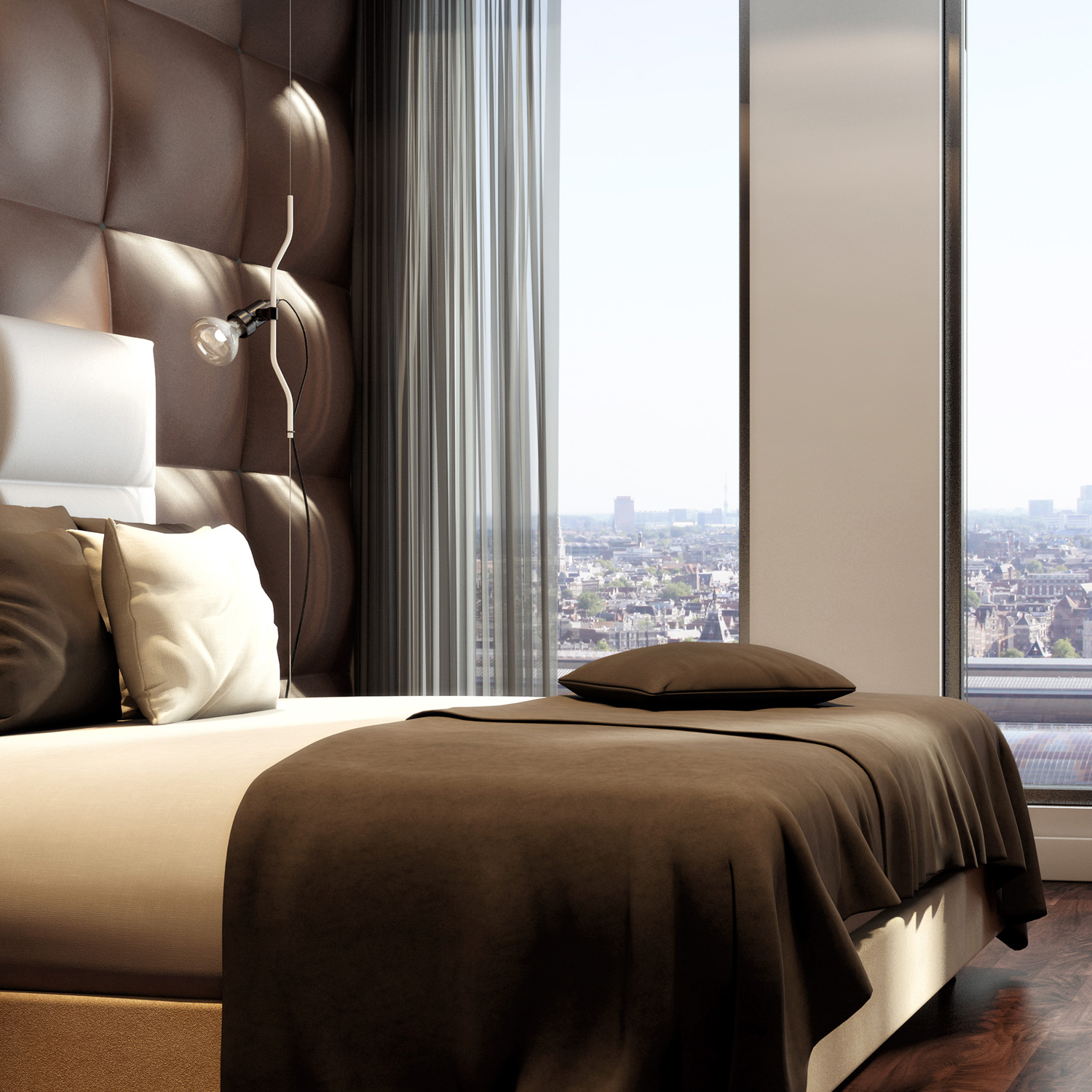 4 star
hotel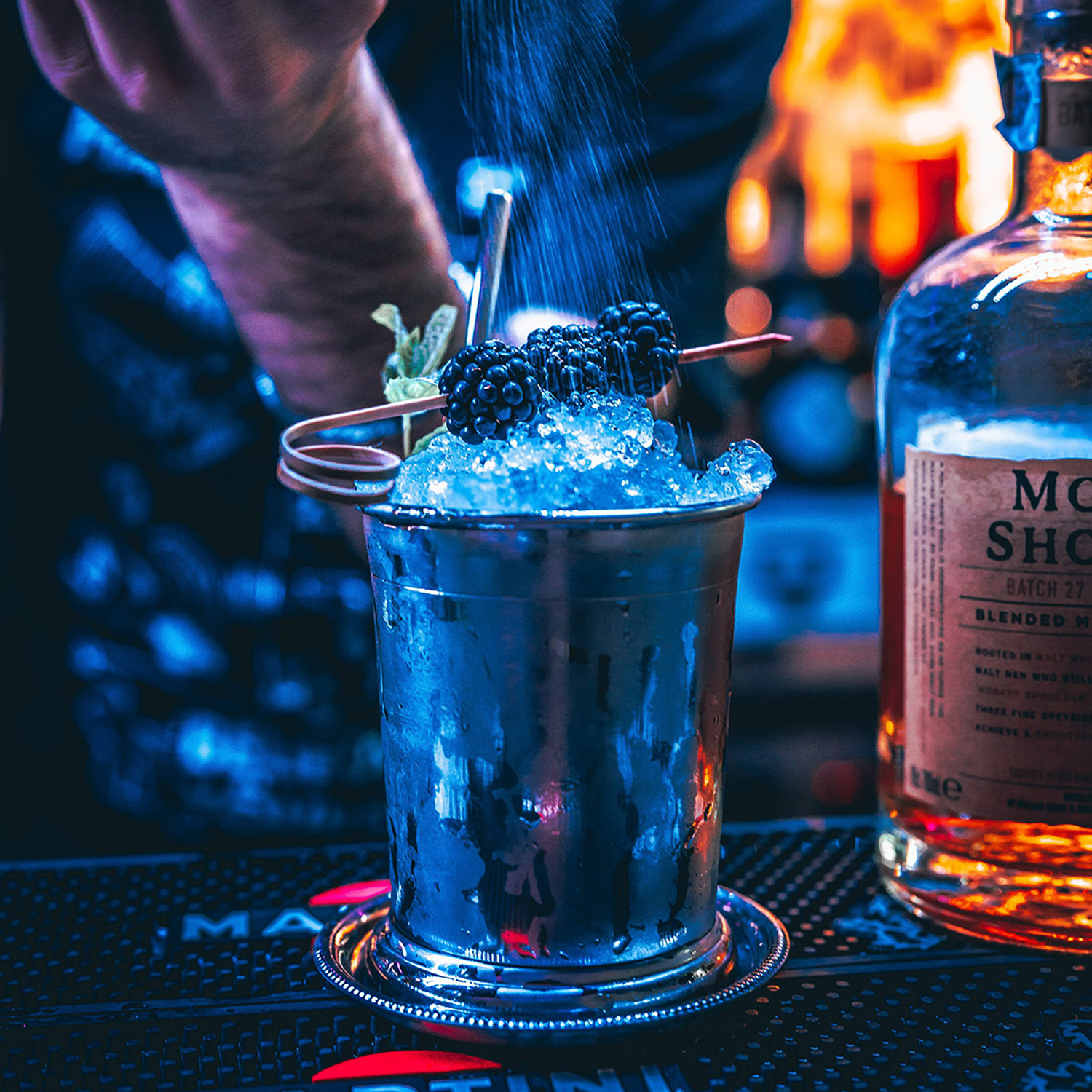 Skybar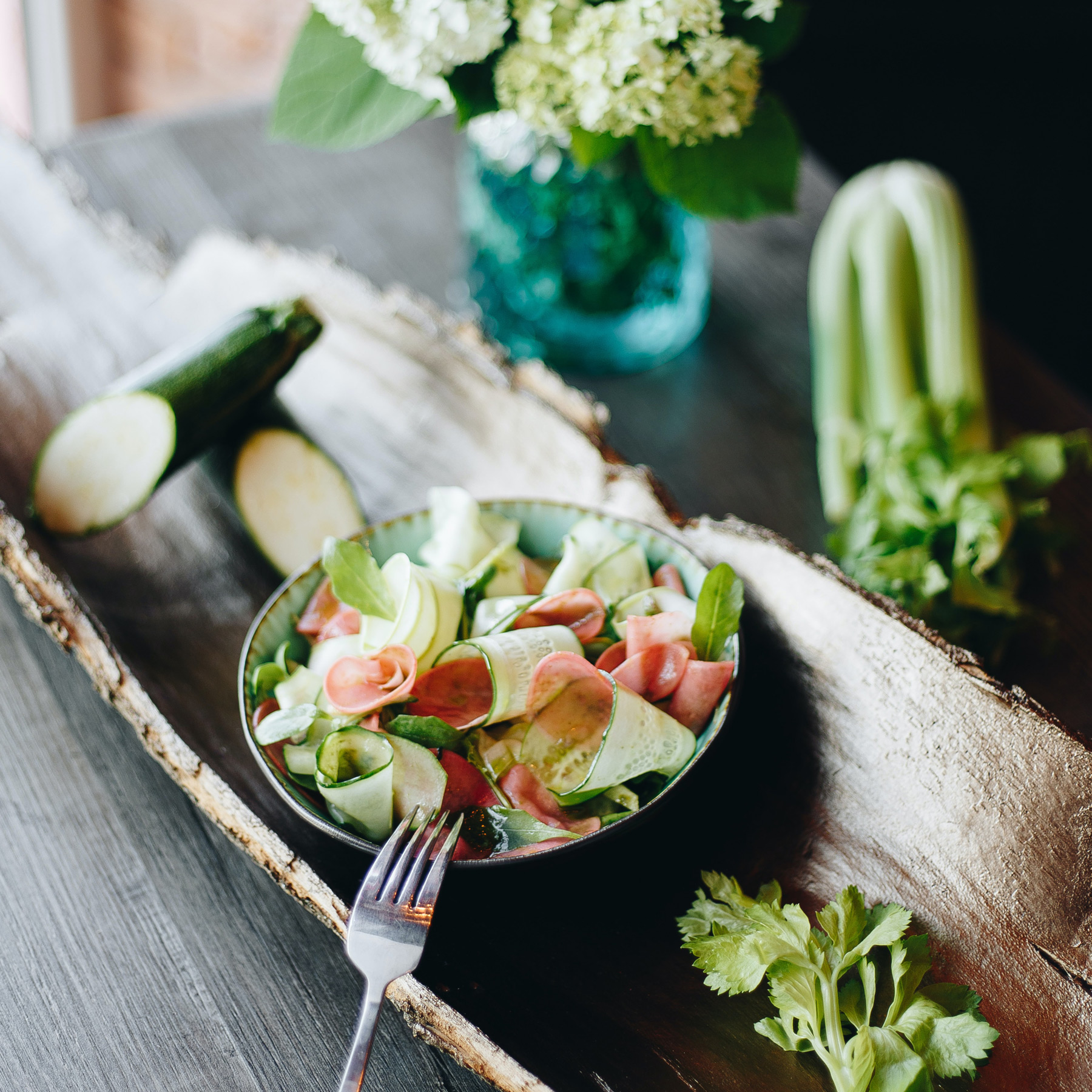 Panorama
restaurant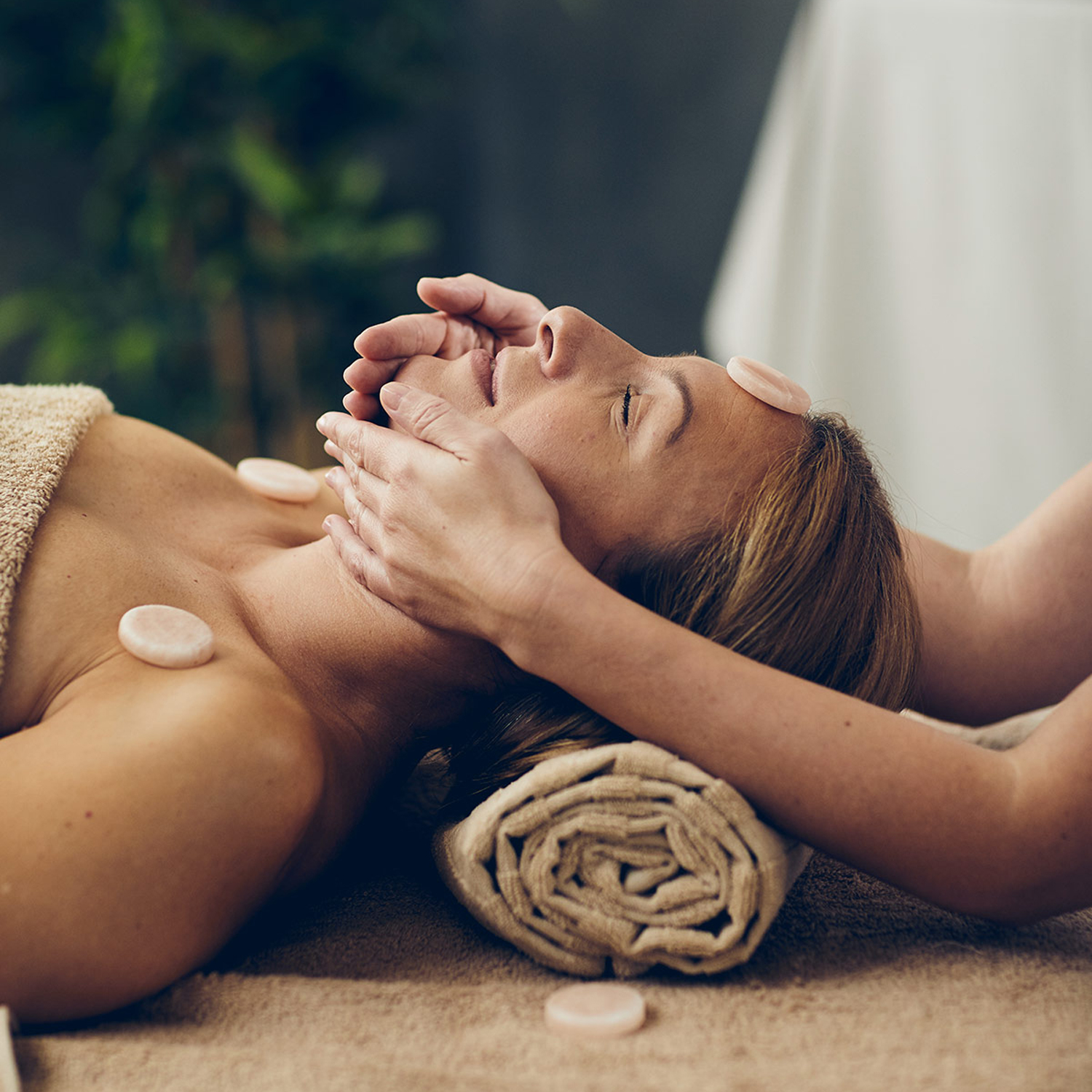 Spa, pool
& fitness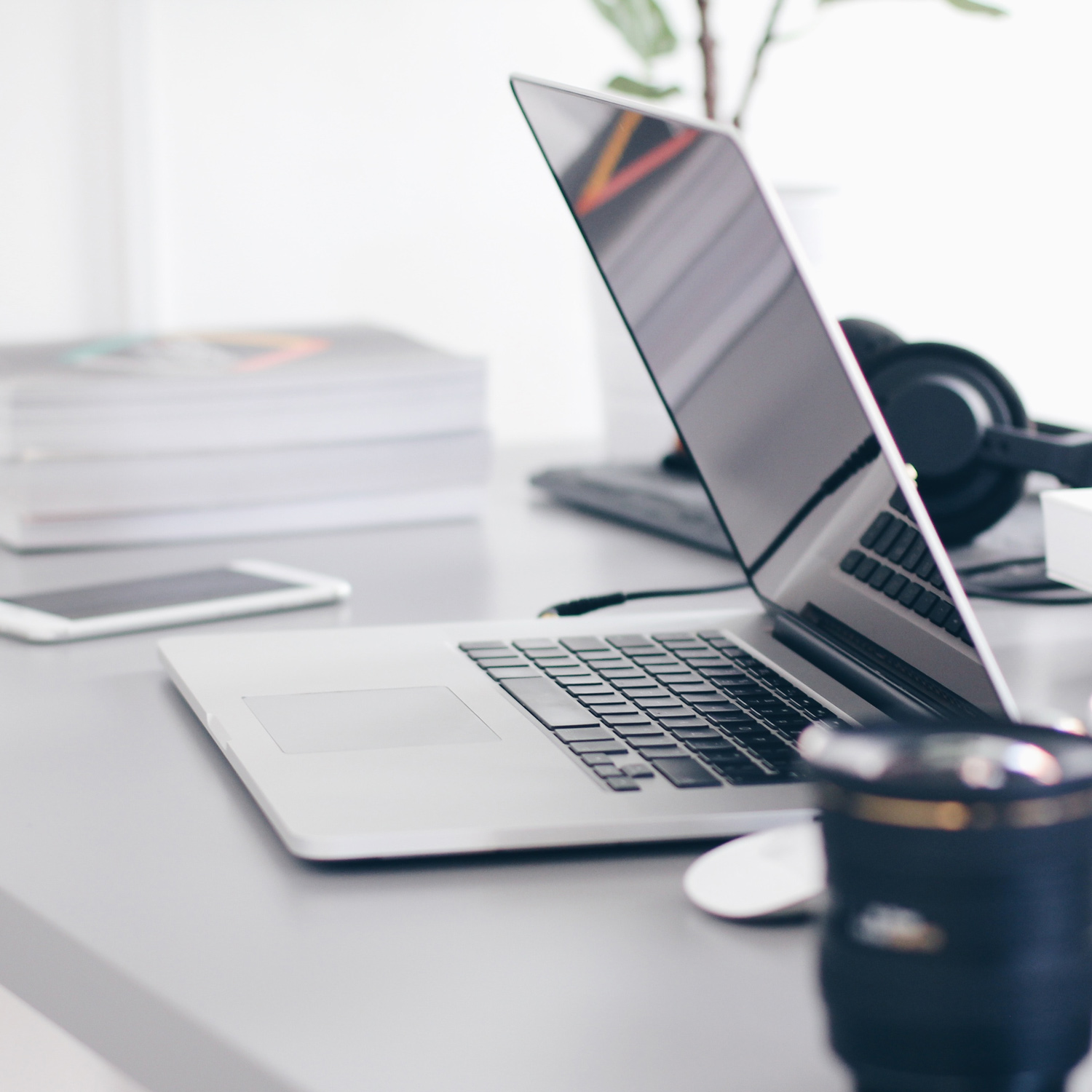 2000 m²
office space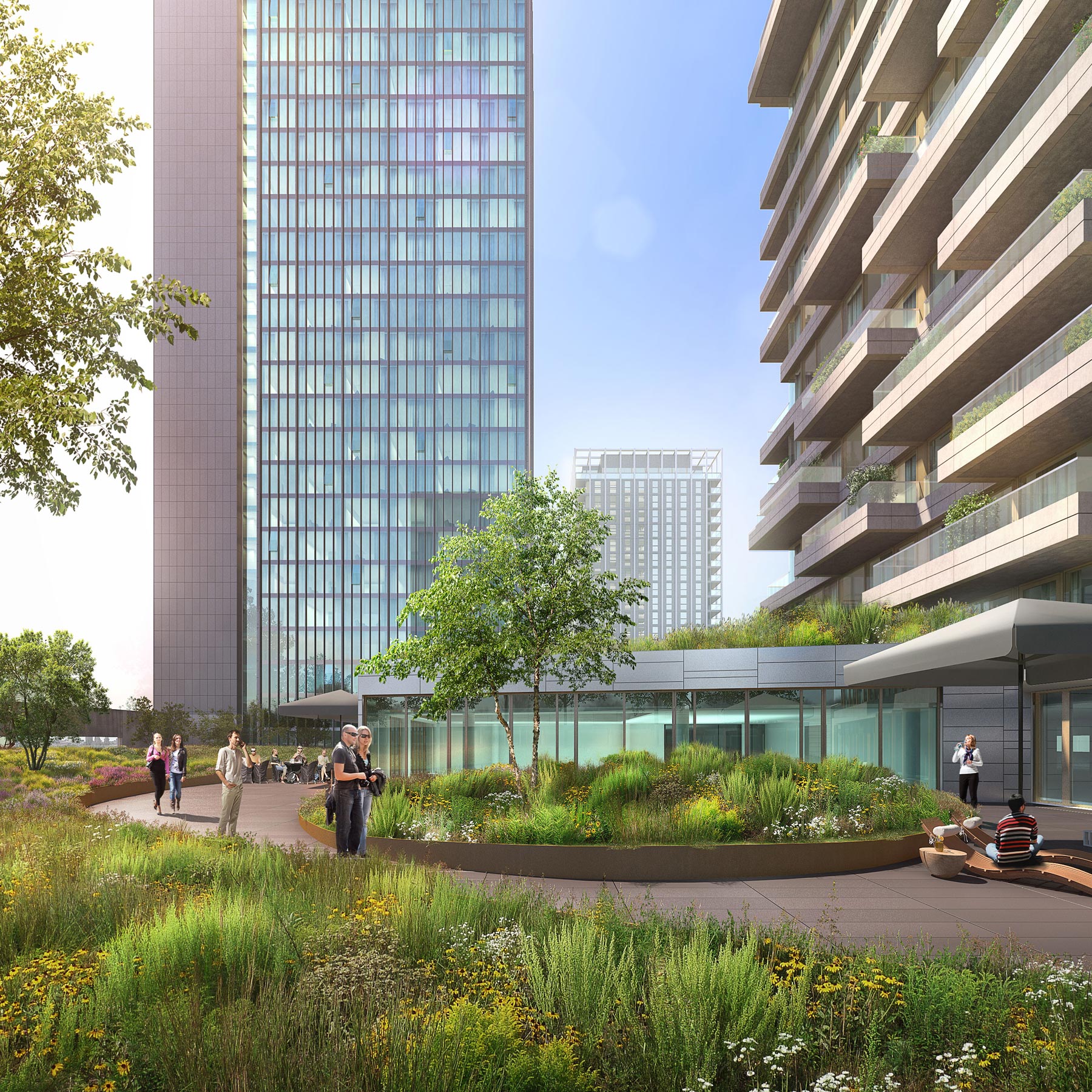 Rooftop
terrace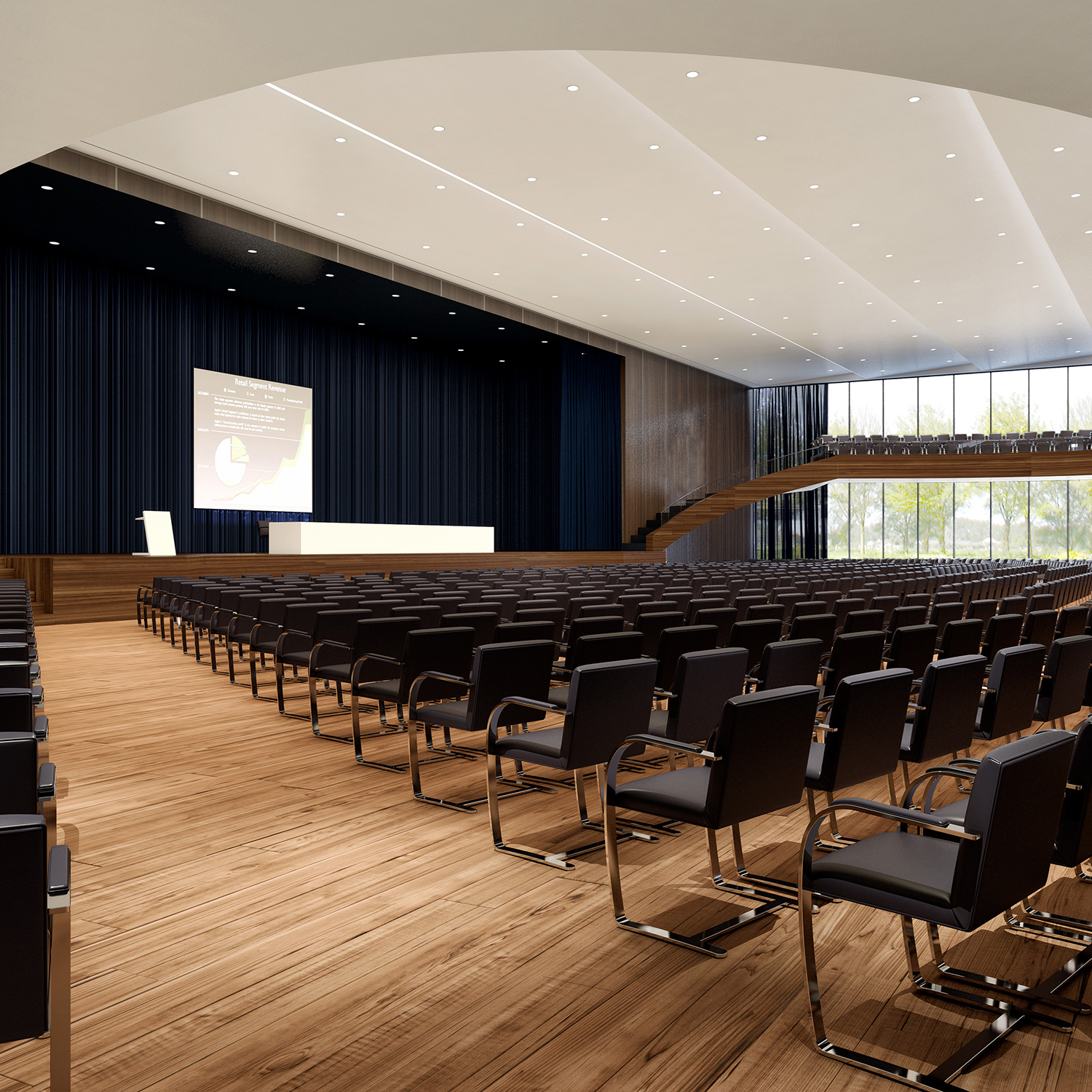 Conference
rooms
Amsterdam Central Station
By foot/ferry: 10 min.
Ferry station
By foot: 5 min.
City centre
By foot/ferry: 14 min.
Schiphol airport
By car: 25 min.
By public transport: 40 min.
This time Yvie is meeting Michiel Huls, landscape architect at DeltavormGroep and responsible for the design of the roof garden on Yvie's low-rise building.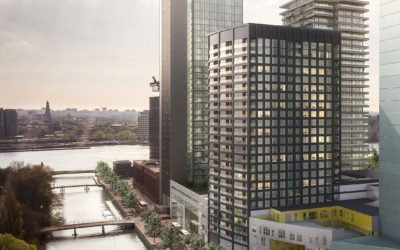 Another milestone in the construction of Yvie Amsterdam: the hotel tower's electricity is connected.
As the new kid on the block, Yvie is finding her way around on Overhoeks by meeting other people in the area. This time she's meeting Do Janne Vermeulen, architect-director and founding partner of Team V Architecture, responsible for the design of Yvie.